Who is online?
In total there is
1
user online :: 0 Registered, 0 Hidden and 1 Guest
None
Most users ever online was
28
on Wed Jul 03, 2019 4:28 am
In this timeline of the naruto series, jinchuriki have been done away with and the tailed beasts have been sealed away in unknown locations. Though gone, they are not forgotten. The tailed beasts powers are have been sealed and divided into to special items, but in cases of emergency the ninja world can distribute these sacred items to grant users the ability of the tailed beast, in this way the ninja world are able to give more than one person the abilities of a tailed beast. NOTE: All the abilities of the tailed beast must be learned in the order they are listed. All techniques may be used by the forms they are listed under and any forms that come after. The only way to recieve a tailed beast seal is to win one in an event, gain it through a contest, or recieve one from a village that has one. In special circumstances shadows of the tailed beast will arise and jinchuriki can be born by incapacitating the best and then sealing its chakra within a person.
---
Spoiler:

Name:

One-Tailed Shukaku Seal

Rank:

S-Rank

Cost:

N/A

Description:

Gives the user a higher amount of chakra. Gives the user the ability to move and levitate sand at will, Shukaku chakra protects user at all times with the Shield of Sand, and user suffers from lifelong insomnia.

Abilities:

Sand Manipulation - The ability to move and control sand in the environment, this also extends to making sand out of minerals in the ground.

Half Shukaku - The ability to become a mini replica of the shukau, with sand covering the upper torso to look like the shukaku. In this state the user can extend their sand appendages.

Wind Bullet - The ability to spew masses of high pressure air from the mouth, can only be used while in the half shukaku state.

Replicative Sand - The ability to manipulate sand but use it in the form of the shukaku's arms. Can be used out side of transformative state.

Huge Sand Shuriken - The ability to throw two huge sand shuriken one from each hand. The shuriken, while in the air, can split into ten smaller shuriken apiece.

Full Transformation - The user is able to go to sleep and create a life size replica of the shukaku.

Giant Wind Bullet - The ability to spew huge amounts of high pressured air from its mouth, can only be used in the full transformation.
Drawbacks:

User cannot sleep or else shukaku chakra will take over

TP:

Sand Manipulation - 50

Half Shukaku - 100

Wind Bullet - 50

Replicative Sand - 150

Huge Sand Shuriken - 100

Full Transformation - 200

Giant Wind Bullet - 100
---
TWO-TAILED MONSTER CAT SEAL
Spoiler:

Name:

Two-Tailed Monster Cat Seal

Rank:

S-Rank

Cost:

N/A

Description:

Gives the user a higher amount of chakra. Gives the ability to transform into monster cat and the ability to breathe fireballs.

Abilities:

Pyrokinesis - The ability to control external flame sources.

Blue Flame Chakra - The user is able to expel chakra from limbs in the shape of blue flames

One Tailed Transformation - The user gains a blue chakra shield around their body, known as demon cat cloak. Using the cat chakra claws the user can climb solid stone and use the claws as weapons

Two Tailed Transformation - In this state the user's blue flame chakra shields their body and becomes a life size replica of the cat monster. This grants the user the ability to break of blue flame chakra to attack foes

Flame Blast - The ability to expel flame from the mouth to attack foes. This can only be used in the Two tailed transformation and full transformation.

Two-Tailed Full Transformation - The user is able to create a life size replica of the two tailed monster cat, with skin and all. The cat is able to manipulate the blue flames under its skin to attack.

Demon Fire - the demon cat opens its mouth and releases all its blue fire chakra which leaves its body as a lifeless husk. The blue chakra fire is then able to fly around and strike the foe as fit. Afterwards the fire fills up the body again, bringing the cat back to life.
Drawbacks:

(None)

TP:

Pryokinesis - 50

Blue Flame Chakra - 80

One Tailed Transformation - 100

Two Tailed Transformation - 100

Flame Blast - 100

Two-Tailed Full Transformation - 200

Demon Fire - 150
---
THREE-TAILED GIANT TURTLE SEAL
Spoiler:

Name:

Three-Tailed Giant Turtle Seal

Rank:

S-Rank

Cost:

N/A

Description:

Gives the user a higher amount of chakra. Gives the user the ability to swim very well, as well as the ability to produce tidal waves with a wave of the arm, the user is also able to produce a hallucinogenic mist that exploits insecurities.

Abilities:

Speed Swim - The ability to swim in water at incredible speeds.

Flash Wave - The ability to create a huge wave with the flick of a wrist.

One Tailed Transformation - The grey chakra envelops the body of the user and takes the shape of the giant turtle around the limbs of the user and then sprouts one tail.

Two Tailed Transformation - The grey turtle cloak gains an extra tail and the ability to use a shell to protect the user.

Twin Tailed Spear - The turtle chakra's two tail rush at the opponent and attack. These tails have such force that they can break stone.

Three-Tailed Full Transformation - The grey turtle cloak gains skin and becomes the full size of the beast. All damage is increased. The turtle gains its last tail which can be used in the twin tailed spear attack as a third prong.

Hazy Mist - The user regurgitates a large amount of mist which has hallucinogenic effects one inhaled that cause insecurities to be exploited. Can only be used in the three tailed transformation and full transformation.

Menacing Shockwave - The turtle is able to expel chakra from its mouth which on contact shocks the enemy. This can only be used in the full transformed state.
Drawbacks:

(None)

TP:

Speed Swim - 50

Flash Wave - 90

One Tailed Transformation - 100

Two Tailed Transformation - 100

Twin Tailed Spear - 90

Three-Tailed Full Transformation - 200

Hazy Mist - 70

Menacing Shockwave - 120
---
Spoiler:

Name:

Four-Tailed Monkey Seal

Rank:

S-Rank

Cost:

N/A

Description:

Gives the user a higher amount of chakra. Allows the ability of lava release.

Abilities:

Acrobatic Mastery - The ability to master acrobatic movement like a monkey (ie: swinging through trees and making incredible leaps).

One Tailed Transformation - The red four-tailed monkey chakra surrounds the user with monkey like features. It also sprouts one tail.

Two Tailed Transformation - The monkey cloak chakra mixes with the user's blood to make the cloak turn a dark color while sprouting a second tale.

Flame Shower - The user is able to expel a large amount of flame from their mouth which is said to burn for 1 hour regardless of oxygen or attempts to douse the flames.

Three Tailed Transformation - The dark blood mixed monkey chakra cloak gains a third tail. Its hands become enlarged and have a hole in the palm.

Lava Palm - The holes in the monkey cloaks hand spew lava. This lava cools quickly and can be used to make a barrier or used to make a bridge or other structure.
Four-Tailed Full Transformation - The blood mixed chakra is covered in the red fur of the monkey beast and becomes the full size of the original creature. The chakra also gains its fourth and final tail.

Lava Creation - A volcano erupts from the ground. The user is able to control the size by varying the amount of chakra used. The volcano slowly oozes lava from its mouth.
Drawbacks:

(None)

TP:

Acrobatic Mastery - 50

One Tailed Transformation - 100

Two Tailed Transformation - 100

Flame Shower - 80

Three Tailed Transformation - 200

Lava Palm - 100
Four-Tailed Full Transformation - 200

Lava Creation - 150
---
FIVE-TAILED DOLPHIN HORSE SEAL
Spoiler:

Name:

Five-Tailed Dolphin Horse Seal

Rank:

S-Rank

Cost:

N/A

Description:

Gives the user a higher amount of chakra. The user gains the ability to move quickly across land and the ability to glide on the surface of waters.

Abilities:

Speed Race - The ability to move quickly across land as if being carried by the wind.

Gliding Gale - The ability to move quickly on top of or through water as if being pushed by the current itself.

One Tailed Transformation - The silvery green five-tailed dolphin horse chakra surrounds the user with both dolphin and horse like features. It also sprouts one tail.

Apparition - The ability to create copies of oneself out of wind which when hit release harsh blades of air.

Two Tailed Transformation - The dolphin horse cloak chakra mixes with the user's blood to make the cloak turn a dark color. The cloak also sprouts a second tail.

Whipping Winds - The user uses its tails, spinning them in a circular fashion striking foes at high speeds.
Four Tailed Transformation - The dolphin horse cloak sprouts a fourth tail.

Five-Tailed Full Transformation - After sprouting the fifth tail, the dolphin horse cloak is covered with skin and blubbery like material.

Divine Gale - The five tails fan out and, with wind in between the tails, create a fan. Once waved the wind can either be used to carry the user far away or be used to blow enemies away.
Drawbacks:

(None)

TP:

Speed Race - 50

Gliding Gale - 70

One Tailed Transformation - 100

Apparition - 80

Two Tailed Transformation - 100

Whipping Winds - 100
Four Tailed Transformation - 200

Five-Tailed Full Transformation - 200

Divine Gale - 150
---
Spoiler:

Name:

Six-Tailed Slug Seal

Rank:

S-Rank

Cost:

N/A

Description:

Gives the user a higher amount of chakra. The user gains the ability to make bubbles which are able to be used as shields and barriers along with ability to excrete a liquid that has slight healing properties.

Abilities:

Bubble Braces - The ability to make small bubbles which can be used to block small weapons or be used like shuriken.

One Tailed Transformation - The silvery chakra envelops the body of the user and takes the shape of the user with one tail.

Bubble Blast - The ability to shoot out a high pressured stream of bubbles.

Two Tailed Transformation - The silvery slug cloak gains a second tail.

Healing Slime - The ability to secrete a slimy fluid which can be used to heal.
Three Tailed Transformation - The slug cloak chakra mixes with the user's blood to make the cloak turn a dark color.

Four Tailed Transformation - The dark silver blood mixed chakra gains a fourth tail.

Bubble Barrier - The ability to create a bubble barrier as tall as the user. This can be used for defensive purposes. The shield while powerful is not indestructible.
Six-Tailed Full Transformation - The slug cloak gains its skin which sags all around the user and begins to secrete fluid which makes it slippery.

Six Tailed Bubble Barrier - The ability to create huge bubble which can be used as a shield or as a prison of sorts for enemies. This bubble is almost impervious, but will shatter on its own after sometime.
Drawbacks:

(None)

TP:

Bubble Braces - 60

One Tailed Transformation - 100

Bubble Blast - 80

Two Tailed Transformation - 100

Healing Slime - 120
Three Tailed Transformation - 100

Four Tailed Transformation - 100

Bubble Barrier - 100
Six-Tailed Full Transformation - 200

Six Tailed Bubble Barrier - 150
---
SEVEN-TAILED HORNED BEETLE SEAL
Spoiler:

Name:

Seven-Tailed Horned Beetle Seal

Rank:

S-Rank

Cost:

N/A

Description:

Gives the user a higher amount of chakra.

Abilities:

Hercules Strength - The ability to lift things 10 times the user's weight.

One Tailed Transformation - The dark bluish slightly orange chakra envelops the body of the user and takes the shape of the user with minor features of the horned beetle and then sprouts one tail (wing).

Two Tailed Transformation - The dark blueish orange chakra takes on more features of the horned beetle along with sprouting two tails(which act as wings).

Flight - The ability to use two tails to fly

Four Tailed Transformation - The beetle cloak chakra mixes with the user's blood to make the cloak turn a dark color. The beetle cloak gains four tails (wings).

Sting - The ability to extend a tail (wing) into a point to sting an opponent.
Six Tailed Transformation - The blood mixed beetle cloak gains six tails.

Seven-Tailed Full Transformation - Along with the seventh tail, the beetle cloak gains skin and becomes a life seize replica of the real demon.

Demon Flight - The demon beetle flies up and uses its five remaining tails to stab an opponent from almost all angles.
Drawbacks:

(None)

TP:

Hercules Strength - 50

One Tailed Transformation - 100

Two Tailed Transformation - 100

Flight - 60

Four Tailed Transformation - 200

Sting - 90
Six Tailed Transformation - 200

Seven-Tailed Full Transformation - 200

Demon Flight - 150
---
EIGHT-TAILED OX-CEPHALOPOD SEAL
Spoiler:

Name:

Eight-Tailed Giant Ox-Cephalopod Seal

Rank:

S-Rank

Cost:

N/A

Description:

Gives the user a higher amount of chakra. Possesion of the eight-tailed ox chakra allows the user to spew ink from their mouth.

Abilities:

Ink Blast - The ability to spew ink from their gullet to blind foes. Works best in water.

One Tailed Transformation - The purplish chakra envelops the body of the user and takes the shape of the user with minor features of the ox-cephalopod and then sprouts one tail.

Two Tailed Transformation - The purplish chakra takes on more features of the ox-cephalopod along with sprouting two tails.

Sucking Tentacle - The ability to use one of the tails to begin sucking chakra out of an ensnared opponent.

Four Tailed Transformation - The ox cloak chakra mixes with the user's blood to make the cloak turn a dark color. The user gains four tails.

Cephalopod Replacement - The ability to replace self with a lard cephalopod arm (like substitution jutsu). The arm will attack a foe once the replacement is done.
Six Tailed Transformation - The blood mixed purple chakra grows six tails and a skeleton with tendons attaching to the ox-cephalopod cloak.

Full Transformation - The ox-cephalopod cloak gains all eight tails and with the eighth tail the user becomes a life size replica of the ox-cephalopod.

Menacing Blast - The ox-cephalopod sucks in large amounts of oxgen and then breaths out a huge burst of wind and chakra mixed into a giant orb.
Drawbacks:

(None)

Requirements: TP:

Ink Blast - 50

One Tailed Transformation - 100

Two Tailed Transformation - 100

Sucking Tentacle - 80

Four Tailed Transformation - 200

Cephalopod Replacement - 100
Six Tailed Transformation - 200

Eight-Tailed Full Transformation - 200

Menacing Blast - 150
---
NINE-TAILED DEMON FOX SEAL
Spoiler:

Name:

Nine-Tailed Demon Fox

Rank:

S-Rank

Cost:

N/A

Description: Abilities:

Nine-Tail Reserves - The ability to tap into some of the nine-tails chakra allowing the user to use attacks that use a lot of chakra more than once. The user gains orange chakra when this is used.

One Tailed Transformation - The orange chakra envelops the body of the user and takes the shape of the user with minor features of the demon fox and then sprouts one tail.

Red Chakra Arms - The fox cloak is able to extend its arms to great distances to attack the foes. In the four tailed state the arms extended can grow more arms.

Two Tailed Transformation - The orange chakra takes on more features of the demon fox along with sprouting two tails.

Nine-Tails Sonic Roar - The ability to roar and create a blast of energy come off the user.
Four Tailed Transformation - The fox cloak chakra mixes with the user's blood to make the cloak turn a dark color.

Menacing Ball - The ability to create an orb of chakra charging in-front of the user's mouth, once swallowed it can be regurgitated in a huge beam of chakra.
Six Tailed Transformation - The blood mixed orange chakra grows six tails and a skeleton with tendons attaching to the demon fox cloak.

Eight Tailed Transformation - The blood mixed orange chakra grows eight tails and a skeleton with muscle tissue and organs growing over the tendons attached to the demon fox cloak.

Nine-Tailed Full Transformation - With the ninth tail the demon cloak (with muscule and organs) grows skin and fur over it to become a life size replica of the fox.

Nine-Tailed Cage - The ability to dig tails under ground and cause them to come up around the opponent to cage them in. The tails the restrict towards the ground and crush the opponent.
Drawbacks:

(None)

Requirements: TP:

Nine-Tail Reserves - 50

One Tailed Transformation - 100

Red Chakra Arms - 100

Two Tailed Transformation - 100

Nine-Tails Sonic Roar - 90
Four Tailed Transformation - 200

Menacing Ball - 150
Six Tailed Transformation - 200

Eight Tailed Transformation - 200

Nine-Tailed Full Transformation - 200

Nine-Tailed cage - 150
Last edited by ΩRazor on Wed Jun 01, 2011 4:37 pm; edited 3 times in total

ΩRazor

Jonin





Posts

: 282


Join date

: 2009-12-12


Age

: 26

•Ninja Profile•
Exp. Points:


(105/5000)


Chakra Natures: Wind • Water
Jutsu:


---
TWO-TAILED MONSTER CAT SEAL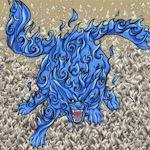 ---
THREE-TAILED GIANT TURTLE SEAL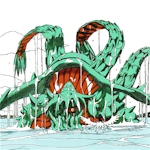 ---
---
FIVE-TAILED DOLPHIN HORSE SEAL
---
---
SEVEN-TAILED HORNED BEETLE SEAL
---
EIGHT-TAILED OX-CEPHALOPOD SEAL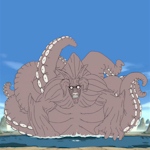 ---
NINE-TAILED DEMON FOX SEAL

ΩRazor

Jonin





Posts

: 282


Join date

: 2009-12-12


Age

: 26

•Ninja Profile•
Exp. Points:


(105/5000)


Chakra Natures: Wind • Water
Jutsu:



Similar topics
---
Permissions in this forum:
You
cannot
reply to topics in this forum